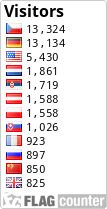 USA inland navigation system
My website is about European Waterways. Some people have asked me to convert inland waterways of the USA, which are available at U.S. Army Geospatial Center's (AGC).

I have done the conversion into KML format and for Garmin or Lowrance receivers:
Garmin
You can download the routable map for Garmin as a file agc.img and use it in Homeport or in your chartplotter (you will probably have to rename the file agc.img to gmapsupp.img). There is an example of the map in the picture at the bottom of this page.
Lowrance
You can download the file agc.zip. After downloading extract the file agc.at5 and copy it on a SD Card. Although AT5 vector files can be placed anywhere on an SD card you may use: SD:\Navico\Vector\. The units map option 'Lowrance' has to be set in order to display AT5 maps. Make sure the map option is not set to 'Navionics'. Refer to the operation manual for further details.
KML
If you prefer to see the important objects of waterways in application Google Earth, you can download the file agc.kmz, which is the zipped KML format.
The current version is 2.24 and the map is valid to 18.9.2023.

The coverage is: Allegheny (73 km), Arkansas (750 km), Atchafalaya (185 km), Black Warrior (232 km), Clinch (83 km), Cumberland (610 km), Green (173km), Illinois (537 km), Kanawha (147 km), Kaskaskia (52 km), Lower Mississippi (1197 km), Missouri (1207 km), Monongahela (210 km), Ohio (1688 km), Ouachita (521 km), Red (341 km), Tennessee (1188), Tennesse-Tombigbee (363 km), Tombigbee (501 km), Upper Mississippi (1475 km), White (394 km).

Example of the map in Homeport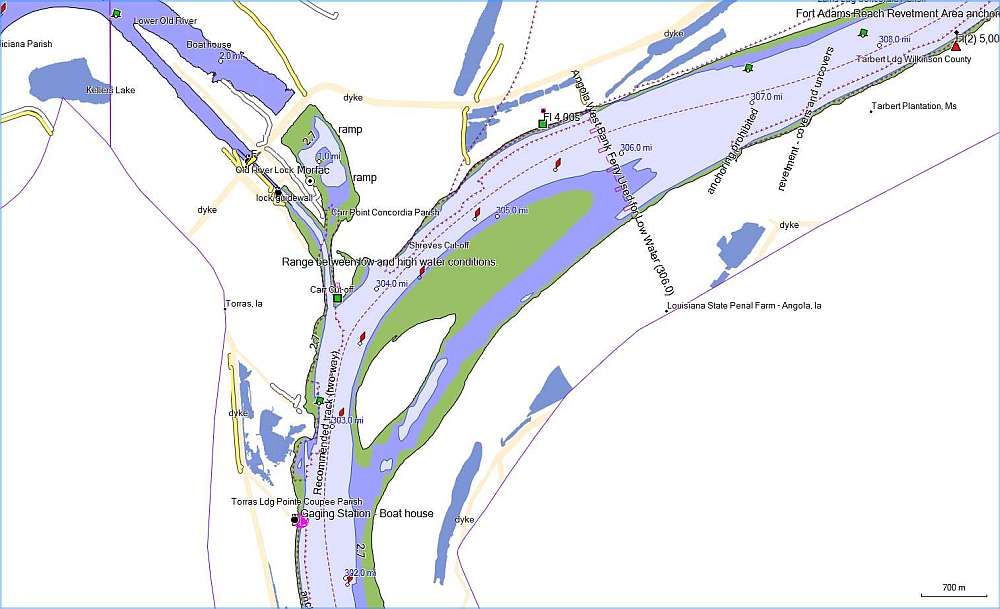 Example of the map in Insight Planner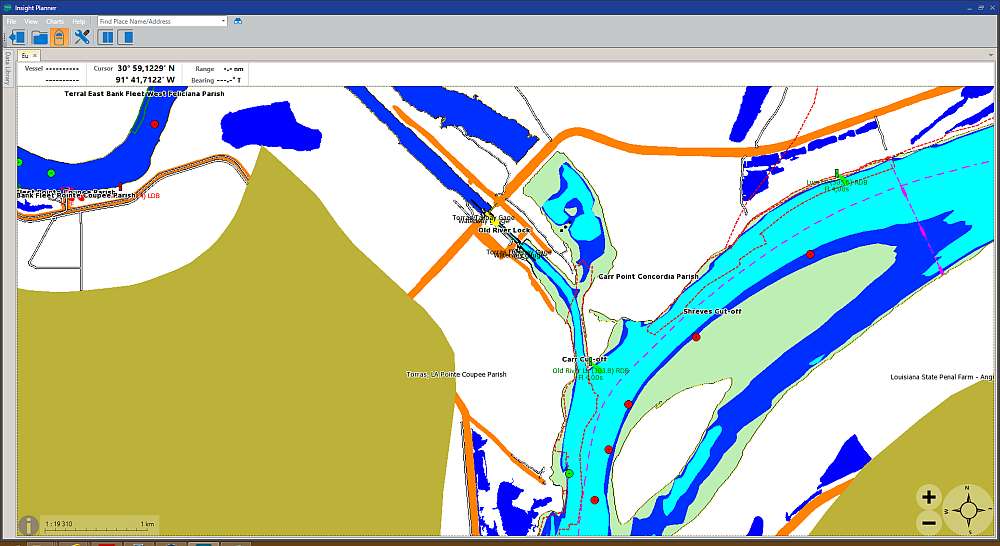 Example of the map on an emulator of Elite 7 HDI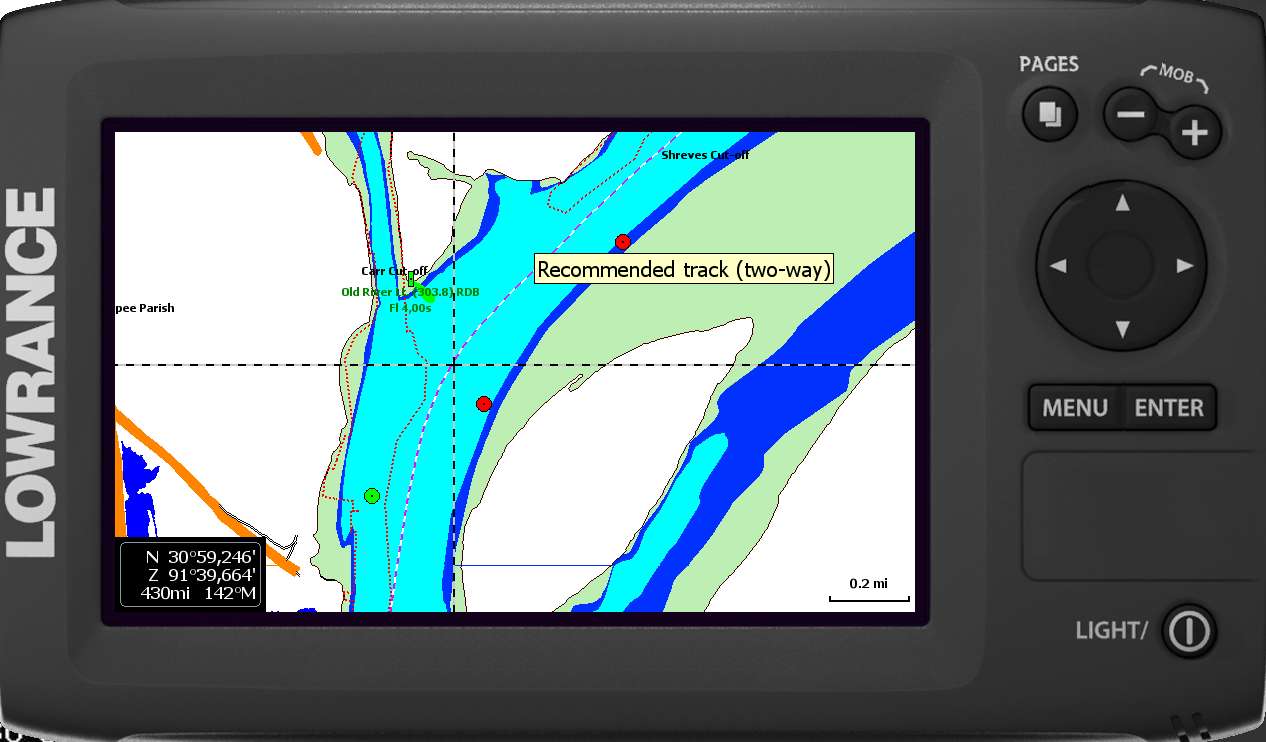 The same area in Google Earth